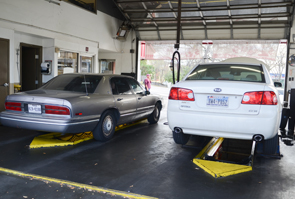 Need New Brakes?
If your car is in need of new brakes, tires, an alignment, or NYS inspection; we're here to help! Our mechanical services will ensure that your car is in great working condition.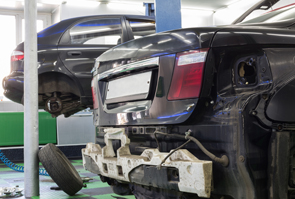 Repairs You Can Trust
A collision can be scary. Whether you've been in a major collision or fender bender, we offer the services needed to get your vehicle looking and working like new.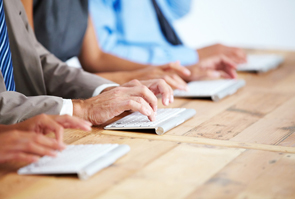 Questions
Our team understands that automotive repair can get confusing. If you have any questions about the work that needs to be done to your car or about any of our services, don't hesitate to reach out to us!
---
Welcome to Austin-Spencer Automotive Collision Repair Center
For over 30 years, vehicle owners throughout Rochester, NY have trusted our team of professionals at Austin-Spencer Automotive Collision Repair Center for all of their automotive repair, maintenance, and collision repair needs. We do all the necessary work to keep your car running like new or repair it after an accident. Our experienced and trained technicians have the knowledge and skills necessary to ensure your vehicle receives the best possible care.
Our team is continuously educated and trained on any changes occurring in our line of work, so we can handle any situation we may come to face. We work to keep our prices at a range that are always fair, and make ourselves available to answer any questions you may have about your automobile. We use the best parts and equipment currently on the market to ensure you're receiving the best service and products available.
At Austin-Spencer Automotive Collision Repair Center, we truly value our customers and want to keep them coming back to us for all of their auto repair needs, so we focus a good amount of energy on always providing the best customer service. Our entire team is always willing to go the extra mile for our customers. Call our location today for more information!
---